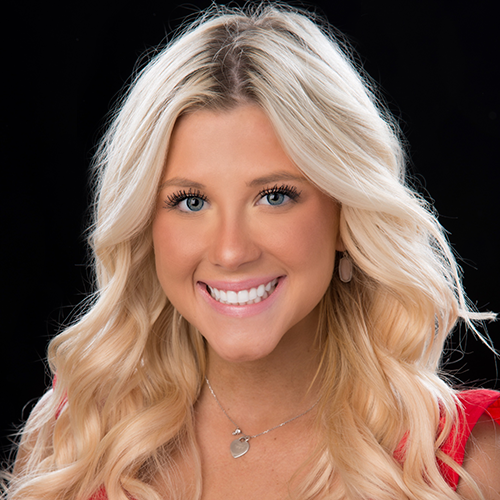 Blogger. Influencer. Creator.
Hi everyone! My name is Tenley Bella, and I am currently 19 years old. I am attending the University of Oklahoma and expect to graduate in the winter of 2023 with an Entrepreneurship major at the age of 20. I am an active member in Alpha Phi Sorority and have loved every moment of being a part of this sweet sisterhood.
I have a passion for all things health and wellness, working out, fashion, acting, and entrepreneurship. I also LOVE that I have the ability to share my life with y'all on social media. Thank you so much for following along and I can't wait to continue to get to know you guys and share more of my life!
Phone: (972) 551-9679
Cell: [email protected]
Location: Dallas, TX and Oklahoma City, OK
Education
BACHELOR'S DEGREE
Business Entrepreneurship | 2023
University of Oklahoma
2021 – 2023
BACHELOR'S DEGREE
Business Marketing | 2023
University of Oklahoma
2021 – 2023
Skills
Cheer
Gymnastics
Running
Swimming
Pilates
Flexibility
Yoga
Dancing
Profile
5'8
120
Blonde hair
Blue eyes
Texas Baby (short)
Drill Team Dancer
NYU Production
Foreclosure
Ghost
B22 Films
Meteor
Extra/Background
B22 Films
Jim Gleason Working Actors Studio
The Works
Metairie, LA
Cathryn Hartt
12 Week Course
Dallas, TX
Running, Dancing, Yoga, Pilates, Working out, Health and Fitness, Stunts, Reading, Fashion, Vlogging, Content Creation, Country Dancing, Water Skiing, Boating, Shopping, Country Music, Walking, School, and Learning